Walters T. Fomuki,
Specialist in Urology
I'd like to introduce myself to you in greater detail.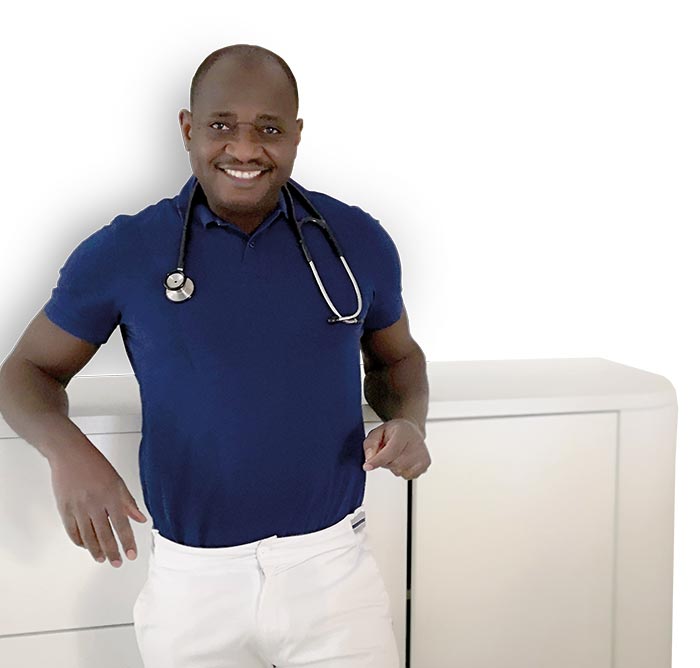 Since 2006 I have been working as a physician and since 2013 as a specialist in urology.
I was born in the West African country of Cameroon. I was born there in 1972. My school education at the Catholic Sacred Heart College had a great influence on me. After my A levels I came to Heidelberg in Germany to study medicine and then completed my specialist training in the Nordwest Hospital with Professor E.W. Becht in Frankfurt am Main.
My wife is also a physician, and we have three children.
In addition to my urological and medical activities, I am interested and committed to the coexistence of Germans and Cameroonians in our region. My heart beats for Germany and Cameroon. I feel very close to my Cameroonian home country. Therefore my family and I support several projects in my village in Cameroon. You are also welcome to inform yourself about this.
Member of the following professional societies